How to Lose Weight Fast This Summer
How to Lose Weight Fast, But Safely
Want to lose weight this summer? Learn how to lose weight fast so that you can get the summer body you've always wanted!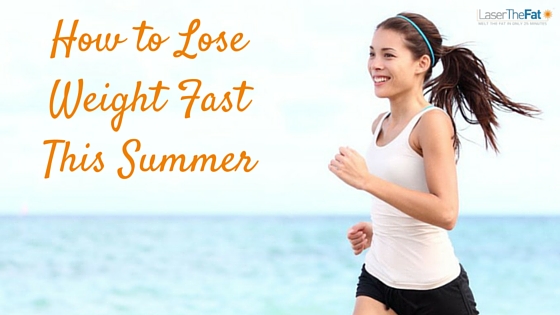 1. REV UP YOUR WORKOUTS
If you're trying to lose a couple pounds, revving up your workout routine may be all that it takes. And since time is of the essence, nothing gets results like sweat-inducing total-body workouts you can do anywhere.
Do a little something extra each day. Take the stairs instead of the elevator; walk to the bus, train, or all the way to the office; window-shop with your best friend rather than sit over coffee. Taking the dog out, gardening and even housecleaning all increase the number of calories you expend. Twenty minutes of moderate exercise a day means you'll burn approximately 700 calories.
2. CUT BACK ON SUGAR AND STARCHES
The most important part is to cut back on sugars and starches (carbs).
These are the foods that stimulate secretion of insulin the most. If you didn't know already, insulin is the main fat storage hormone in the body.
When insulin goes down, fat has an easier time getting out of the fat stores and the body starts burning fats instead of carbs.
3. DRINK UP
Drinking 64 ounces of water daily is one of the easiest ways to speed up weight loss. Your body needs water in order to efficiently metabolize stored fat. When you shortchange your supply, you're likely to slow down that process, meaning it's more difficult for you to burn calories. An easy eight glasses a day (at least!) will keep your system running smoothly.
4. DON'T BLOW OFF BREAKFAST
Studies show that eating breakfast plays a part in successful weight loss – almost 80% of people who successfully keep weight off.
5. PREPARE YOUR OWN MEALS
Preparing your own meals is the #1 step in fast and successful weight loss. This way you can control your portions, that are usually two to three times larger in restaurants. Start simple by making one meal a day. (ie: breakfast) A nutritious yet low-calorie breakfast, like oatmeal or eggs with yogurt or fresh fruit on the side.
6. MELT THE FAT AWAY
Do you have stubborn pockets of fat that won't go away? Melt your fat away in one 25 minute session with the new FDA approved SculpSure laser.
The SculpSure device is a laser. The laser light is shined on the skin for approximately 25 minutes. During this time, the laser light heats the underlying fat and initiates a process that leads to the loss of fat cells. Results become visible over the following months*.
The heating energy of the SculpSure™ laser also boosts the production of collagen and elastin, the two necessary building blocks for youthful, healthy skin. The new collagen and elastin will help the treated area look firmer and younger while melting up to 24% of stubborn fat*.
Is SculpSure Right For You? Click Here to Take The Quiz Now!