The Truth About New Year's Resolutions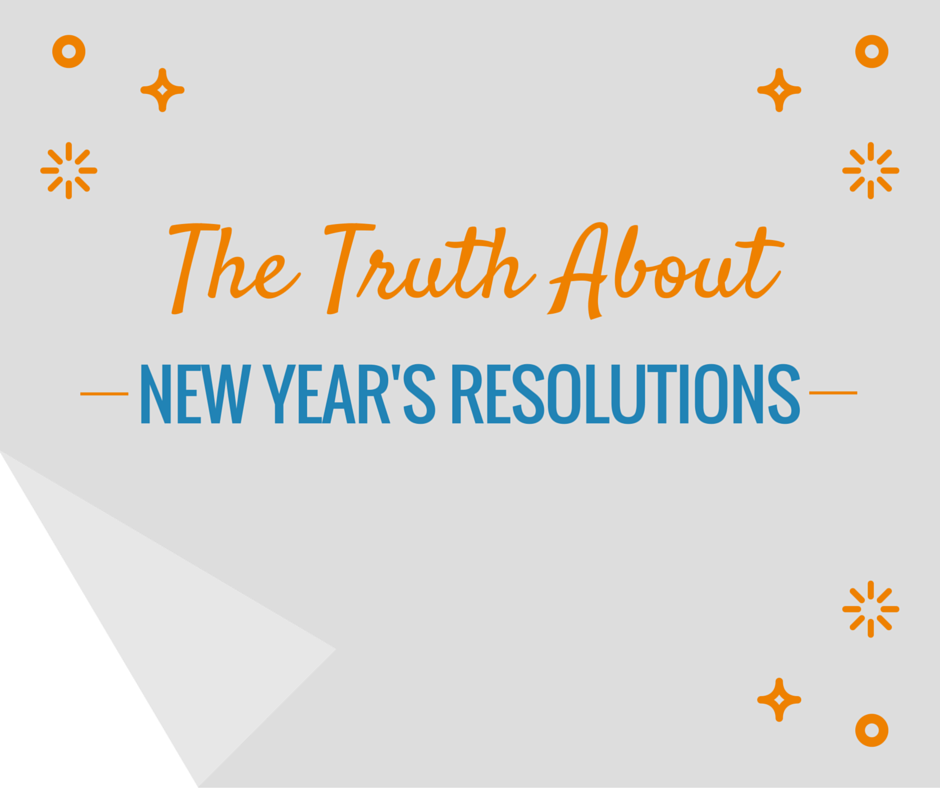 New Year's Resolutions of years gone by probably made you feel bad. You probably set goals that were too far out of reach and weren't able to make them happen by the end of the year. And that made you feel bad, right?
Or, you set ambitious goals in January, and by March, you'd forgotten what your goals even were. Sound familiar?
Whether you set goals that were too big or ended up quickly forgotten, you probably beat yourself up thinking you'd done something wrong.
The Truth About New Year's Resolutions
Over 88% of New Year's Resolutions fail. So you're not alone…not even close. So why do we even make resolutions in the first place?
First, there's something appealing about looking back over a year, pondering what you'd like to do differently in the future, and starting a fresh new year with a plan to improve on what you didn't like about this past year.
Second, we all like to believe we're capable of change, and there's no better way than by setting an intention to do better.
How to Make New Year's Resolutions the Right Way (and keep them!)
First, make your New Year's Resolutions specific and measurable, and look at the why. Instead of, "I want to lose weight," a better resolution might be, "I want to lose 10 pounds because I want to feel healthier, fit in the clothes in my closet, and look my best." And you don't have to focus on positive benefits. Check out these 5 New Years Fitness Tips to Help You Achieve Your Goals.
New Year's Resolutions Stats
Almost half of Americans will set New Year's resolutions, but only 8% will be successful. REFINERY29 recently polled 1,000 women to find out the real deal on New Year's Resolutions. Check out the surprising results below and discover the top stats you need to know heading into 2016.
Illustrated by Mary Galloway.
SOURCE: REFINERY29