The Skinny on Body Contouring Santa Monica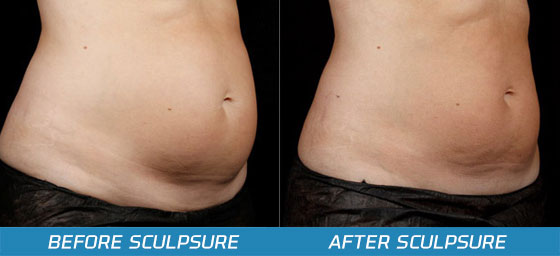 The Skinny On Body Contouring Santa Monica
If you've ever heard the term 'body contouring,' you've probably asked yourself "how does it work?" "how do I know if it's right for me?" or even "what is it?!" Don't worry, you're not the only one! Dr. Anterasian and Dr. Amerian at the Santa Monica Laser and Skin Care Center are here to tell you everything you need to know about body contouring Los Angeles. Here's the skinny on the non-invasive body contouring treatment that is taking the beauty industry by storm.
First Things First: What Is Body Contouring Santa Monica?
Body contouring is an advanced non-surgical procedure that reduces areas of stubborn fat, cellulite, and/or loose skin that can occur after pregnancy or extreme weight loss. There are a variety of different body contouring procedures, and the doctors over at the Santa Monica Laser & Skin Care Center will help you determine which of these treatments are best for you.
What Are the Different Body Contouring Treatments?
Wait – there's more than one?! There sure is! The different body contouring Los Angeles treatments are SculpSure, CoolSculpting, TruSculpt, and Abdomen/Body Thermage CPT. Each treatment is designed for different problem areas of fat. After a consultation, Dr. Anterasian or Dr. Amerian will know exactly which body contouring treatment will deliver you the best results.
How Does It Work?
Each body contouring treatment uses slightly different methods. The SculpSure treatment uses a laser to heat and reduce the fat; The CoolSculpting procedure reduces fat by cooling it; The TruSculpt body contouring technique uses radiofrequency energy to effectively reduce fat; The Abdomen/Body Thermage CPT tightens, lifts and smooths the skin.
Is Body Contouring Is Right for Me?
Body contouring is wonderful for candidates who are close to their desired weight, but want to eliminate stubborn fat that is resistant to diet and exercise. Another major benefit about body contouring Los Angeles is that the recovery time is minimal. This way you can show off your new body almost right away! Whether you're looking to reduce stubborn pockets of fat, tighten your body or eliminate unpleasant cellulite, there's a body contouring treatment for you.
Each body is different, and responds to body contouring differently. The best way to determine which body contouring treatment is best for you is to come in for a consultation with one of our doctors at the Santa Monica Laser & Skin Care Center. Call our office today to schedule an appointment or a consultation!
BOOK ONLINE OR CALL: (310) 829-9396